FLO by MOEN™ Whole House Smart Water Leak Detection System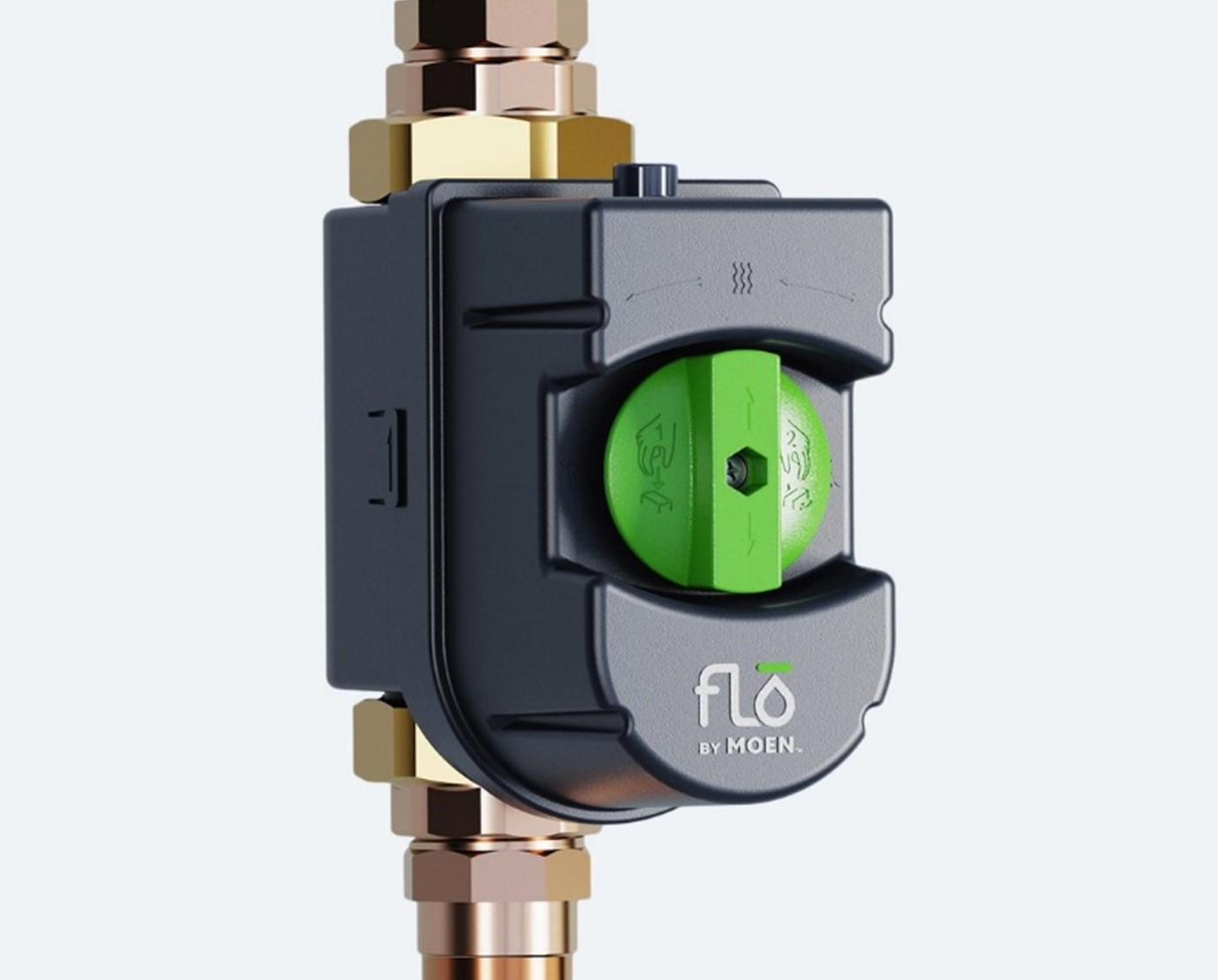 Few household emergencies can be as devastating to the home and its contents as water damage caused by a burst pipe. Even in the span of a few minutes, water can cause irreparable damage to a house's structure. A single burst pipe can disperse between 4 to 8 gallons a minute. The water can seep into a building's structure and even electrical systems causing further damage and potentially endangering its occupants. If left unchecked, a home could be flooded by over a ton of water within as little as half an hour.
The weight of water can also cause harm to a building's structural integrity. The effects of water damage are immediate and, if not treated correctly, can cause long-term issues like wood rot and mold, which can endanger both your home and health.
No need to worry about burst pipes and flooding in your home. The team at Andy's Pipe Dream has the perfect solution for helping to prevent devastating water damage. Our expert plumbing technicians can protect your home by installing the FLO Water Leak Detection System by Moen.
How FLO by Moen Protects Your Home and Helps Homeowners Avoid Costly Water Damage Repairs
Like any other unplanned event, most people do not expect a plumbing emergency until it unfortunately actually happens. The FLO by Moen Water Leak Detection System offers peace of mind by protecting your home from costly water damage 24/7/365.
How does it work? FLO by Moen is a water detection device that is installed inline with the water shutoff valve of the home. FLO by Moen continuously monitors the water output of the home, analyzing and learning the homes water use habits so that it can ultimately determine if there is a potential leak that could cause flooding. If it detects any irregularities, like an unexpected loss of large volumes of water (i.e., a burst pipe) or continuous, smaller volume water loss (i.e., a leak) FLO by Moen will alert the homeowner via the FLO app on their Android or iOS smartphone.
FLO by Moen gives users five minutes to respond to app alerts. That way, you can stop FLO's smart valve shut off process if the water loss is actually expected and it is not an actual emergency, like in the event you decide to water your lawn for an extended period of time. If you do not or cannot respond in the 5 minute time frame, FLO by Moen will automatically shut off the water supply. Upon shutoff, FLO will also alert you of it's action.
FLO by Moen is a Smart Home Device with a Practical Purpose
FLO by Moen is the next step in plumbing innovation for the home. Just like home electrical, security, or entertainment systems, FLO allows homeowners the convenience of monitoring their home's water output remotely, via the FLO by Moen app on their smartphone. FLO quickly learns the water use patterns of a household. It performs regular self-diagnostics during your home's unused times to better assess the health of your home plumbing. Over time FLO becomes more and more familiar with your home's water footprint and it refines your collected data to optimally protect your home from flooding. Best of all, if FLO senses a sudden loss of large volumes of water, it will automatically initiate a water shutoff, preventing a major plumbing emergency before it can start. Moen's FLO offers practical peace of mind that few smart home devices can match.
Installation of FLO by MOEN™ Whole House Leak Detection System in Your Home
To use FLO by Moen effectively, a power source and Wi-Fi access is required. FLO will still operate automatically without Wi-Fi, but user controls will be limited in this case. In the event of a power outage, FLO offers a battery backup solution that can operate for up to 3 days without an outside power source. FLO also comes equipped with a manual shutoff on the device itself.
In the event of extreme cold, homeowners need to take precautions and insulate their FLO device, the plumbing experts at Andy's Pipe Dream can assist with FLO by Moen questions, service and maintenance.
Whether your plumbing needs are basic or you are interested in installing a state-of-the-art technology like the FLO by Moen, Andy's Pipe Dream provides service you can trust!
Special note: FLO strongly discourages the installation of its device before the emergency water output devices like fire sprinklers as the FLO device could interfere with their emergency measures to protect a home and its occupants.
Kansas City Metro
19959 W. 162nd Street.
Olathe, KS 66062
Phone: 913-210-5818
E-mail: dispatch@andyspipedream.com
Hours of Operation
Monday – Friday: 8 am – 6 pm
Saturday: Closed (Emergency Service Available)
Sunday: Closed (Emergency Service Available)
Emergency Service Available 24 Hours a Day / 7 Days a Week